Contributors / July 2011 (Issue 14)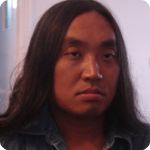 Mai Mang (Yibing Huang) helped select the poetry and prose and curate the "Poetry in translation" and "Art and art crticism" sections. See his
Cha
profile
.
---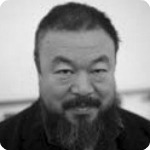 Ai Weiwei was born in Beijing in 1957. He is a conceptual artist, curator, cultural advisor, and architect. In 1979 he was a founder of "The Stars" (Xing Xing), one of the first avant-garde art groups in modern China. During the 1980s and early 1990s he lived in New York, where he studied at the Art Students League and the Parsons School of Design. Returning to China in 1993, he co-founded the China Art Archive & Warehouse (CAAW), a non profit loft-gallery in Beijing where he serves as artistic director. Ai's work has been shown in museums and galleries globally, as well as in the 48th Venice Biennale (1999), Documenta XII (2007), and other international art events. As a curator, he is known for cutting-edge exhibitions, such as
Fuck Off
, which he co-curated in 1999 as a provocative counterpoint to the Shanghai Biennale. In the early 2000s, Ai collaborated with the acclaimed Swiss architects Herzog & de Meuron on the winning design for the National Stadium project for the Beijing Olympics. In 2008 he received the Chinese Contemporary Art Award, established in 1998 by Swiss Ambassador and collector Uli Sigg, for Lifetime Contribution. Some of Ai's most recent exhibitions are: "According to What?" at Mori Museum, Tokyo and "So Sorry" at Haus der Kunst, Munich, Germany. The artist lives and works in Bejing. [
View
]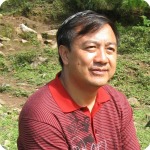 Aku Wuwu (Luo Qingchun) was born in 1964 in a hamlet in Mianning County, Da Liangshan Yi Autonomous Prefecture, Sichuan province. He is dean and professor of ethnic minority studies at the Southwest University of Nationalities, Chengdu, Sichuan province. A poet and literary critic, he has published several collections of poetry and prose in Chinese as well as in the Nuosu dialect of Yi. Translations of his works have appeared in numerous journals and edited books including
Manoa
,
Ratapallax
and
Basalt
. A tri-lingual edition of selected Nuosu and Chinese poems entitled
Tiger Traces
was published in 2005. [Read
1
2
]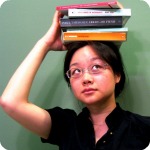 Alice Tsay is currently studying English literature at Oxford University. A native of California, she has taught English in Hong Kong and Taiwan and holds a degree in Music and English from Amherst College. She is a Staff Reviewer for
Cha
. [
Read
] [
Cha's profile
]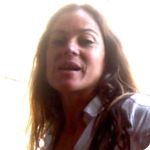 Alithini was born in Stuttgart, Germany, by a German father and a mother from Ikaria. With obvious artistic tendencies from childhood on, she was taught painting, music and dance. Growing up she left the boring, for her, school and the boundaries of family life, to travel and quest. She ended up in Greece where she now lives with her own family. Her work is defined by a strong and stormy sentimentalism that most of the time carries away the logical consequences of phenomena, remaining always true. [
Read
]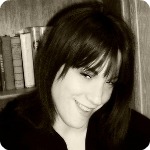 Amylia Grace is a Wisconsin educator and poet who spent two years teaching English in Taipei and holds an MFA in Poetry. Her poetry has been published worldwide in places like
Word Riot
,
Verse Wisconsin
,
Poetry Conversations Quarterly
,
The GNU
,
Facets Literary Magazine
. She is Editor in Chief of
tinfoildresses
poetry journal. Visit her
website
for more information. [
Read
]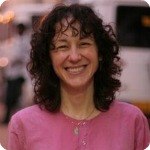 Andrea (Ondi) Lingenfelter is a poet and translator of poetry, fiction and occasional film subtitles. Her translations of Zhai Yongming and other poets have appeared in a number of anthologies and journals, including a forthcoming NEA-Copper Canyon anthology of contemporary Chinese poetry. She translated the novels
Candy
, by Mian Mian, and
Farewell My Concubine
, by Lilian Lee.
Changing Room
, her book length collection of translations of selected poems by Zhai Yongming, is forthcoming from Zephyr Press. She currently lives in Northern California. [
Read
]
Anton Skorubsky Kandinsky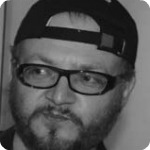 Anton Skorubsky Kandinsky was born into a family of artists on May 30, 1960 in Crimea, Ukraine. He studied at The Children's Art School, the Crimean Specialized Art School in Simferopol in 1971-1975 and at the Simferopol Samokisha Art College in 1975-1979. He was a private art student of Yevsey Yevseyevich Moiseyenko in St. Petersburg, as well as at the Ukrainian Art Academy (Kyiv State Art Institute), where he studied at the Monumental Department, studio of V. Chekaniuk and M. Storozhenko in 1980-1986. Kandinsky graduated from the Academy with a Masters of Fine Art degree in 1986 (also known as Chornobyl Year Graduation). In 1998 he emigrated to America. In 2004 in New York, Kandinsky started the new art movement which he called "Gemism". The artist now lives and works in New York. [
View
]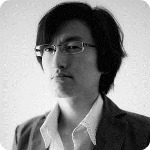 Ao Wang received his PhD in Chinese Literature from Yale University in 2008, and is now a professor at Wesleyan University in Connecticut. He is the author of several books of poetry, including
Quatrains and Legends
(2007), winner of the prestigious Anne Gao Poetry Prize. He is also a translator of contemporary Chinese poetry and of English poetry, including Wallace Stevens'
Harmonium
. [
Read
]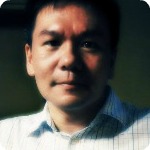 An award-winning poet, Arthur Leung was born and raised in Hong Kong. His poems have been published in anthologies such as
Hong Kong U Writing
and
Fifty-Fifty
, as well as in numerous magazines and journals including
Smartish Pace
,
Yale Anglers' Journal
,
Mascara Literary Review
,
Existere
,
Quarterly Literary Review Singapore
,
Magma Poetry
and elsewhere. Leung has served as external editor for
Yuan Yang
and he was a winner of the 2008 Edwin Morgan International Poetry Competition. In 2009, he was commended by the Home Affairs Bureau of the Hong Kong SAR government for his outstanding artistic accomplishments. [
Read
] [
Cha's profile
]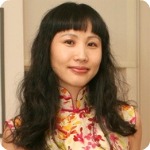 Camille Hong Xin was born in China. While being known as a writer, she also helped to manage an art gallery and produce a TV talk show in Beijing. Her works were published in many public and underground literary journals in mainland China, Taiwan, Hong Kong and Singapore. She is the author of a poetry collection and a collection of stories about Chinese female drug addicts. In 1997, she moved to the States and the translations of her works were published in Tinfish, Temple and some online journals. Camille Xin lives and works in New York now as an art writer, curator and consultant. [
Read
]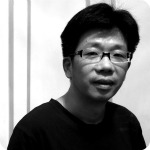 Chen Dongdong (1961-) was born in Shanghai and has lived there for much of his life. He began writing in the early 1980s, and is an important participant in and witness to the contemporary Chinese poetry scene. He was the editor of the underground poetry magazines
Works
(1982-84),
Tendency
(1988-91) and
Southern Poetry Journal
(1992-94). He also served as the poetry editor of the overseas humanities and literature journal
Tendency
(1994-96) and as a judge for the Liu Li'n Poetry Award and the Ann Gao Poetry Award (1996-99). He has published several books, including the poetry collections
Poems
,
Summer Book
* Unbanned Book
, and a book of prose poems titled
Flowing Water
. [
Read
]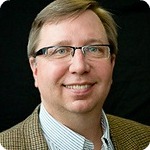 Christopher Lupke (PhD, Cornell University) is associate professor of Chinese and Coordinator of Asian Languages at Washington State University. He concurrently serves as the President of the Association for Chinese and Comparative Literature. Lupke has published two edited books:
The Magnitude of Ming: Command, Allotment, and Fate in Chinese Culture
(University of Hawai'i Press, 2005) and
New Perspectives on Contemporary Chinese Poetry
(Palgrave Macmillan, 2008) as well as numerous articles and book chapters. Recently, he has guest edited special theme issues of
Positions
and of
JMLC
. His forthcoming book
Hou Hsiao-hsien
is under contract with Cambria Press. He also has completed translations of Peng Ge's novel
Setting Moon
and Ye Shitao's
A History of Taiwan Literature
. [Read
1
2
]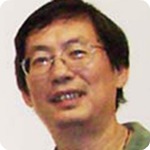 David Rong was born in 1955 and graduated with a masters degree in Chinese literature from Beijing University in 1988. He is the director and curator of Art Next Gallery in New York. The recent shows that he has curated or co-curated include
Chinaism
(2009),
Over the Wall
(2009 and 2010),
Make Love Not War
(2010),
Connection: Nature
(2010) and
Demolition: Second History
(2011). [
Read
]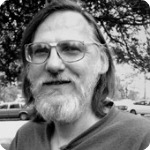 Denis Mair, born 1951 in America, is a translator, poet and Sinologist. He holds an M.A. in Chinese from Ohio State University. He has translated the work of numerous Chinese poets for Western readers. His own poetry collection is
Man Cut in Wood
. [
Read
]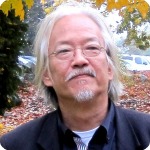 Duo Duo is the pen name of Li Shizheng, who was born in Beijing in 1951. He started writing poetry in the early 1970s and was often considered part of the "Misty" school of contemporary Chinese poetry, although he kept a cautious distance from any literary trends or labeling. On June 4th, 1989 Duo Duo left China and did not return for more than a decade. Upon his return in 2004, the literary community received him with honor and praise. Duo Duo currently teaches at Hainan University and divides his time between Hainan and Beijing. His translations into English include the verse collections
Looking Out from Death: From the Cultural Revolution to Tiananmen Square
(1989) and
The Boy Who Catches Wasps
(2002) as well as
Snow Plain
(2010), a recent collection of short stories. Duo Duo is the twenty-first
laureate of the Neustadt Prize
and the first Chinese recipient of the award. Photo credit: Mai Mang [
Read
]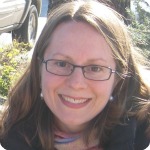 Eleanor Goodman writes fiction, poetry and essays, as well as translating from Chinese. Her work has appeared widely in journals such as
PN Review
,
Los Angeles Review
,
Fiction
,
Pleiades
,
New Delta Review
,
Perihelion
,
The Pedestal Magazine
and
The Guardian
. She is currently working on a novel. [Read
1
2
]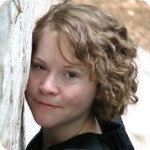 Emily Walz grew up in a small town in the American Midwest. She has reviewed books on several continents and currently lives in Taiwan. [
Read
]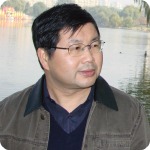 Gao Xing was born in Wujiang, Jiangsu in 1963. He majored in Eastern European Literature in Beijing Foreign Study University and graduated in 1987. He was a visiting scholar at Indiana University from 1995-1996. From 2001-2002, he acted as Consul of the People's Republic of China in Constatsa. He is now Deputy Editor-in-Chief of
World Literature Magazine
. His works include
A Concise History of Romanian Literature
(1993) and
The Drawers of Heart
(2004). He also translated and published such books as
Selected Poems of Ana Blandiana
,
An Anthology of Romanian Poems
,
My First Loves
,
Vincent van Gogh
, among others. He lives in Beijing. [
Read
]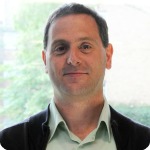 Glen Jennings was born in Melbourne and studied in Australia and China. His articles and reviews have appeared in a number of journals and magazines including
Arena Magazine
,
Mattoid
,
Steep Stairs Review
, T
he Australian Journal of Politics and History
and
The China Journal
. He teaches Literature and is Associate Dean (Academic Operations) in foundation studies at Trinity College, the University of Melbourne. [
Read
]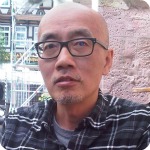 Born 17 May, 1961 in Nanjing, Han Dong's parents were banished to the countryside during the Cultural Revolution, taking him with them. When the Cultural Revolution ended, he studied philosophy at Shandong University, graduating in 1982. He subsequently lectured in Xi'an and Nanjing, finally relinquishing teaching in 1993 to make his living as a writer. Han is a major player on the modern Chinese literary scene – he is an important avant-garde poet, and is increasingly well-known as an essayist, short story writer, blogger and novelist. He has made four literary tours in the West: Poetry International Festival Rotterdam, Holland, 2006; China-Europa Forum, Paris and Brussels, 2007; and London and Edinburgh, Arts Council England-funded solo tour, 2009, and Goettingen, Germany, 2011. His first novel, 《扎根》, was translated as
Banished!
(UHP, 2009) and long-listed for the Man Asian Literary Prize. [
Read
]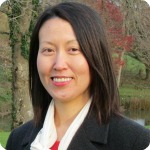 Isabelle Li grew up in China and migrated to Australia in 1999. Her short stories have appeared in
Southerly
,
UTS Writers' Anthology
(2005, 2007, 2008 and 2009),
New Australian Stories
and
The Best Australian Stories
(2007 and 2008). Her debut script
Mooncake and Crab
has been made into a short film, recently selected for the 60th Melbourne International Film Festival. [
Read
]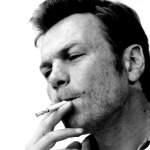 J.H. Martin is from London, England but lives in Tongzi, Sichuan. His prose and poetry have appeared in a number of places in Asia, Australia, the USA and the UK. He runs
The Bamboo Sea
. [
Read
]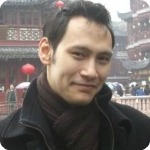 Jason Eng Hun Lee is a co-ordinator and member of the OutLoud and Joyce is not Here poetry groups in Hong Kong and has featured regularly in the Man Hong Kong International Literary Festival. He has been published in the U.K., Singapore and Hong Kong, and was nominated by
Cha
for
a Pushcart Prize
. His first collection was a finalist in the HKU Poetry Prize 2010. [
Read
] [
Cha's profile
]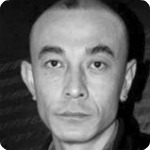 1967 – Born in Xining, Qinghai province 1989 – Graduated from Qinghai Pedagogic College 1991 – Yuan Ming Yuan art activities Beijing 2000 – Immigrated to Japan 2004 – Worked on artistic projects in New York 2005 – Settled in Beijing, China [
View
]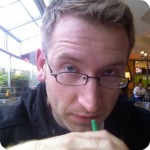 Joel Heng Hartse is a PhD student in the Department of Language and Literacy Education at the University of British Columbia. He has taught academic writing in China and Canada and is the author of the memoir
Sects, Love, and Rock & Roll
. He will someday find the place where applied linguistics, rock criticism and religion meet. [
Read
]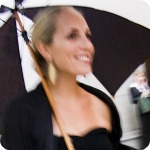 Although raised in New England, Kaitlin Solimine has considered China a second home since 1996. In 2000, she was a Harvard-Yenching scholar at Beijing University and a Fulbright creative grant recipient in 2007. She wrote and edited
Let's Go: China
(St. Martin's Press) and is finishing her first novel,
The Soap Tree
—an early draft was short-listed for the James Jones First Novel Fellowship and workshopped at the Middlebury Bread Loaf Writers' Conference, which she attended as the Donald E. Axinn Scholar in Fiction. Recently graduated from the MFA program in writing at UC-San Diego, she will soon return to China to host a program for CCTV. [
Read
]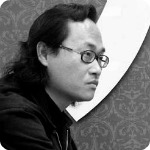 Kang Cheng (1972- ) is one of the independent and active Chinese poets born in the 1970s. Like many poets who narrowly escaped the Cultural Revolution (1966-1976), Cheng was able to approach a broader world of poetry in university and absorb varied modernist styles from the West. He started writing poems under influence of the contemporary Chinese poems of the 1950s and 1960s. But he was also attracted to Western poetry, particularly works by Octavio Paz, Dylan Thomas and Gary Snyder. Since the 1990s, he has become more productive; and he has now published about 400 poems in different poetry magazines and anthologies. His main publications are
The Speed of Kang Cheng
and
White Water Pipe
. [
Read
]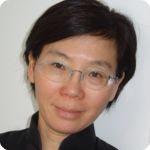 Karen Ma grew up in Hong Kong, Tokyo and Seattle. A recipient of the Japanese Cultural Ministry's Monbusho scholarship, she holds a BA from Tokyo's Sophia University in comparative literatures and an MA from University of Washington in Chinese Literature. She is the author of the non-fiction book,
Modern Madame Butterfly: Fantasy and Reality in Japanese Cross-cultural Relationships
(Charles E. Tuttle). A former journalist, her essays, articles and book reviews have appeared widely in international publications and journals, including the
International Herald Tribune, More Magazine, The Japan Times, South China Morning Post
and
Kyoto Journal.
She is currently based in New Delhi, India and busy at work on her first novel. She blogs
here
. [
Read
]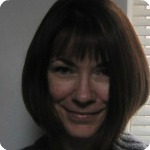 Katherine Foster is from the UK and is based in Hong Kong and London. Since the 1990s she has travelled extensively in Asia, and has lived and worked in Hong Kong, Singapore and Taiwan. Foster holds a BA in Chinese and an MA in Modern Chinese Literature. She is currently writing a PhD thesis on late 20th Century Chinese fiction. [
Read
]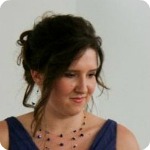 L.M. Magalas grew up in a small Canadian town with her family, a notebook, a giant red pencil and her imagination. Since then she has written countless stories and poems, and has had her work published in
Toasted Cheese
and
The First Line
. Her first attempt at a novel was a ten-page story about a pair of adopted kids, written when she was seven. She is currently rethinking this plan and is working on another, more substantial, novel. She is thankful for her family, friends and fictional creations. [
Read
]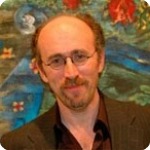 Leonard Schwartz is a poet and the author of numerous collections of poetry, including
A Message Back and
Other Furors
(Chax Press),
The Library of Seven Readings
(Ugly Duckling Presse) and the forthcoming
At Element
(Talisman House). Work from
At Element
can be found at
The Brooklyn Rail
. Schwartz's radio program
Cross Cultural Poetics
is archived online. [
Read
]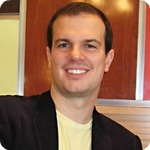 Lucas Klein—a former radio DJ and union organizer—is a writer, translator, and editor of
Cipher Journal
. His translations, essays and poems have appeared or are forthcoming at
Two Lines
,
Jacket
, and
Drunken Boat
, and he has regularly reviewed books for
Rain Taxi
and other venues. A graduate of Middlebury College (BA) and Yale University (PhD), he is Assistant Professor in the Department of Chinese, Translation & Linguistics at City University of Hong Kong.
Endure
, a small collection of Bei Dao 北島 poems translated with Clayton Eshleman, is now out from Black Widow Press, and
his translations of Xi Chuan 西川
are forthcoming from New Directions. He is also at work translating Tang dynasty poet Li Shangyin 李商隱. In 2013, Klein will guest edit "The Ancient Asia Issue" of
Cha
. [
Read
] [
Cha's profile
]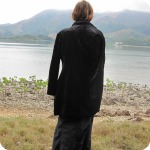 A writer and photographer, Madeleine Marie Slavick has authored several books of poetry and non-fiction, including
China Voices
,
Something Beautiful Might Happen
and
Delicate Access
. She has exhibited her photography internationally, sometimes with her three artist-sisters. She lives between Hong Kong and New Zealand and maintains a daily blog,
Touching What I Love
. Photo credit: Alexandra Lynch [
Read
]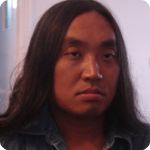 Mai Mang (Yibing Huang) was born in Changde, Hunan, China and inherited Tujia ethnic minority blood from his mother. After receiving his BA, MA and PhD in Chinese Literature from Beijing University, he moved to the US in 1993. He holds a second PhD in Comparative Literature from the University of California, Los Angeles. Mai Mang's work of poetry has been published in China since the 1980s and can be found in many anthologies. As a "blindist," he is the author of two books of poetry:

Stone Turtle: Poems 1987-2000

(2005) and Approaching Blindness

(2005). Most recently, he published

Contemporary Chinese Literature: From the Cultural Revolution to the Future

(Palgrave Macmillan, 2007), a book that presents case studies of the generation of Chinese writers which spent its formative years during the Cultural Revolution and focuses on this generation's identity shift from "orphans of history" to "cultural bastards." A traveler in the world and having given poetry readings in China and in the US, Mai Mang is currently an

associate professor

of Chinese at Connecticut College. [Read 1 2 3 4 5] [Cha's profile]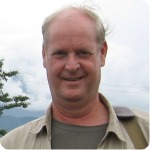 Bender was born in Boston, Massachusetts in 1955 and was raised in small towns in Ohio. He is an associate professor of Chinese literature and folklore at The Ohio State University. He teaches courses on Chinese oral performance and ethnic minority folk literature and poetry. Among his recent publications is
The Columbia Anthology of Chinese Folk and Popular Literature
, co-edited with Victor Mair. [Read
1
2
]
Maura Elizabeth Cunningham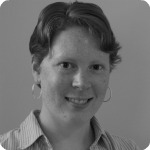 Maura Elizabeth Cunningham is a graduate student at the University of California, Irvine, Editor of
The China Beat
and a past contributor to Forbes.com,
Ms. Magazine
online and
Dissent
. [
Read
]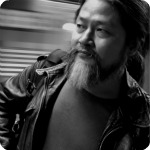 Meng Lang was born in 1961 in Shanghai. Throughout the 1980s, he was an active participant in various unofficial poetry movements in China. He co-edited
A Compendium of Modern Chinese Poerty,1986-1988
, published by Tongji University Press in 1988. He moved to the US in 1995 and was Writer in Residence at Brown University from 1995 to 1998. In 2001, he co-founded the Independent Chinese PEN Center. Meng Lang currently lives in Hong Kong and is the founder and principal editor of Morning Bell Press. His poetry and other works have been published and translated into other languages such as English, Japanese, Italian, Spanish, and Swedish. [
Read
]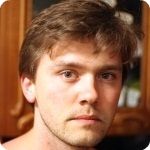 Michal Slaby is a newdist artist working towards a naturist aesthetic. He is currently traveling Europe documenting naturism on behalf of Young Naturists America and
Naturally Magazine
. To see more of his work visit his humbly coded
website
. To learn more about naturism and its ideals of body acceptance, respect for the environment, racial and gender equality, etc., google "The Naturist Society." To find a place anywhere in the world where you can practice naturism go to
nudistnaturistamerica.org
and download the app, My Nude World. [
Read
]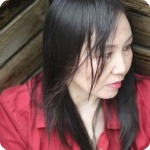 Ming Di (aka Mindy) is a Chinese poet and translator living in America. She is co-founder and editor of
Poetry East West
, a Chinese-English bilingual magazine published in China and the US. She was educated at Boston College and Boston University and taught Chinese at BU before moving to Los Angeles where she is writing and translating. She has published six poetry collections and has translated Gary Snyder, W.S Mervin, Robert Creeley, Robert Bly and many young poets from other countries into Chinese and also translated Chinese poetry into English. Her book length translation includes
Selected Poems of Ha Jin
(2009),
The Writer as Migrant
(2010),
Missed Time
(2011) and a poetry anthology coming out in 2012. [Read
1
2
]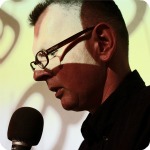 Miroslav Kirin was born in 1965. In 1989, he won The Goran Prize for young poets under 30 for the manuscript
From Here to Eternity
. He is the author of six volumes of poetry and a novel,
Album
, which won The Jutarnji List Prize for the best fiction in Croatia in 2001. His poetry and fiction has been translated into Chinese, English, German, Hungarian, Romanian and Russian. He also translates poetry and fiction from English. You can read some of his works
here
and
here
. He lives in Zagreb, Croatia. [
Read
]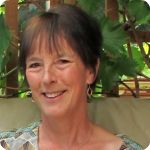 Nicky Harman lives in the UK. She works as a literary translator as well as being an active contributor to the Chinese literature in translation website,
Paper Republic
. She has just completed translating the novel
Gold Mountain Blues
《金山》, by Zhang Ling, and a volume of Han Dong's poetry, and is working on a novella by Yan Geling. She will be Translator–in–Residence at the Free Word Centre, London, UK, September to November 2011. [
Read
]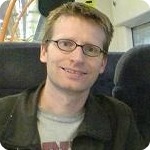 Ralph Parfect is an Administrator and Teaching Fellow at the China Institute, King's College London. He has a PhD in English Literature from King's, and studied Chinese at the University of Oxford. He writes about contemporary Chinese film and fiction for academic journals, and teaches on Chinese tradition and contemporary cultural identity. [
Read
]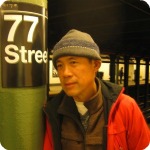 Russell C. Leong was born in San Francisico's Chinatown. His poems of water,
The Country of Dreams and Dust
, and stories of sand,
Phoenix Eyes
, leave no traces on the ground. Only blood, water, spit, bone, flesh, breath. Photo credit: Mai Mang [
Read
]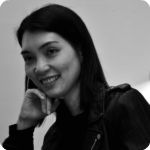 Ruth Y.Y. Hung is currently Assistant Professor of Comparative Literature at the Hong Kong Baptist University and Assistant Editor for
boundary 2
, a US-based international journal of literature and culture published by Duke University Press. She has published on Chinese memoirs in English, modern Chinese literary criticism and intellectuals and contemporary Chinese popular culture and media. She is the author of "The State and the Market: Chinese TV Serials and the Case of Woju (Dwelling Narrowness)," which appeared in
boundary 2
, vol. 38, no. 2 (Summer 2011). [
Read
]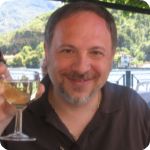 Salvatore Attardo's poetry and translations have appeared in several magazines, including
Limestone
,
Jet Fuel Review
,
Marco Polo Quarterly
and
the delinquent
. He has recently been nominated for a Pushcart Prize and is currently at work on a book titled
Complex Manifolds and Other Riemann Surfaces: Love Poems
. [
Read
]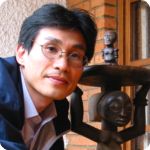 Born in 1965, in Fenghua, Zhejiang, Shu Cai was originally Chen Shucai. He graduated with a BA in French literature from the Department of French Language and Literature, Beijing Foreign Languages University in 1987. From 1990 to 1994, he worked as a diplomat in the Chinese Embassy in Senegal and has since been working as a research fellow in Foreign Literature Research Institute, Chinese Academy of Social Sciences. He won the Medal of Academic Palm Knight in France in 2008. His publications include such collections of poetry as
Solitaire
(China, 1997) and
Short Poems by Shu Cai
(Hong Kong, 2004) and his translations of French literature include
A Selection of Poems by Pierre Reverdy
(China, 2002),
Selected Poems by René Char
(China, 2002) and
Selected Poems by Nine French Poets
(Shanghai, 2009). [
Read
]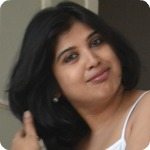 Sumana Roy teaches at the Department of Humanities, Jalpaiguri Government Engineering College. An early draft of her first novel,
Love in the Chicken's Neck
, was long listed for the Man Asian Literary Prize 2008. Her poems, fiction and essays have appeared in
21 Under 40
(Zubaan),
The New Anthem
(Westland),
Pratilipi
,
Caravan
,
Asia Writes
,
Himal Southasian
,
Biblio
,
OPEN
,
Tehelka
, among other places. [
Read
]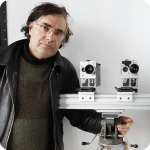 Ted Ciesielski is a filmmaker from Poland, where he graduated from Lodz Film Academy in 1984. In the 1980s he directed many music videos for the top Polish rock bands: Kult, Siekiera, Ciechowski, Tie Break, Voo-Voo, which were broadcasted nation wide on TVP Channel 2. The passion for travel and truth led him to the field of documentary film-making. With a 16mm Bolex camera, he traveled all over Europe and Asia, and eventually settled in New York in the 1990s. Currently, Ciesielski lives and works on video installations in New London, Connecticut. [
View
]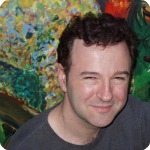 Tony Barnstone is an American poet and translator, professor of English, at Whittier College and author of several poetry collections.
Tongue of War
(2009) won both the John Ciardi Prize and the Grand Prize in the Strokestown International Poetry Festival. He has edited and co-translated five Chinese poetry books including
Out of the Howling Storm: The New Chinese Poetry
(1992) and
The Anchor Book of Chinese Poetry
(2005). [
Read
]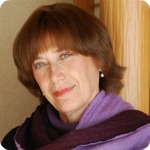 Born in Romania, Vera Schwarcz is a China historian and poet. She is the author of eight books on Chinese and Jewish history including the prize-winning
Bridge Across Broken Time: Chinese and Jewish Cultural Memory
(1999) and most recently,
Place and Memory in Singing Crane Garden
(2008). She has also written four books of poetry including
Brief Rest in the Garden of Flourishing Grace
(2009) and
Chisel of Remembrance
(2009). Schwarcz holds the Freeman Chair in East Asian Studies at Wesleyan. Her work won a Guggenheim Fellowship and is featured on
between2walls
. [
Read
]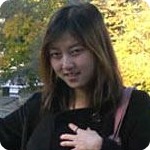 Vivienne Guo studied International Relations in Peking University and LSE. She is now working in London and about to undertake her PhD study at King's College London. Guo has a strong passion for literature and poetry. She volunteered for
Oxford Poetry
in 2010 and has been freelancing for the BBC World Service since 2009. [
Read
]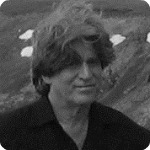 W.F. Lantry, a native of San Diego, received his Maîtrise from L'Université de Nice and PhD in Literature and Creative Writing from the University of Houston. In 2010 he won the Lindberg Foundation International Poetry for Peace Prize (in Israel), the Crucible Poetry Prize, the CutBank Patricia Goedicke Prize and the Birmingham-Southern College National Hackney Literary Award in Poetry. His work has appeared in
Aesthetica
,
Prairie Fire
and
The Wallace Stevens Journal
. His chapbook,
The Language of Birds
, is forthcoming from Finishing Line Press. He currently works in Washington, DC and is a contributing editor of
Umbrella
. Visit his
website
for more information. [
Read
]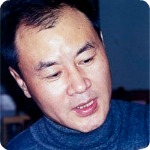 Born in Hubei in 1957, Wang Jiaxin began writing poetry while a student at Wuhan University and has been teaching and editing ever since. In the early to mid-1990s, Wang traveled widely in the United States and England, becoming one of the poets whom Maghiel van Crevel has termed "an exile." His poems often depicted the life of a wanderer, the loneliness of an individual set against the crowd, the world, or a natural surrounding. He now makes his home in an artist and writer's enclave just north of Beijing and teaches Chinese literature at People's University. [
Read
]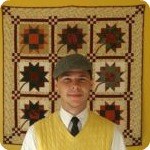 William (Billy) Noseworthy is currently a graduate student hovered over his laptop somewhere (preferably) very close to Memorial Library in Madison, Wisconsin. Hailing from the hills of Vermont, Noseworthy received his BA from Oberlin College in 2007. He travelled to Vietnam for the first time in 2006 and returned during the academic year of 2008-9 to live and work in Ho Chi Minh City. After escaping the dust of the backpacker district he took refuge in District 3 next to a dilapidated Mahayana temple. Inspired by the constant milieu of the metropole, he moved to Brooklyn, NY the following year to discover that yes, there really were reasons to return to the folds of academe. Noseworthy's research interests include; lesser known languages (currently studying Akhar Thrah), lesser told narratives (Hoang Minh Chinh's "deathbed conversion" to Buddhism) and lesser seen sights (the "Crazy House" in Da Lat, Vietnam). More broadly he is interested in histories of identity, Diaspora, poetry, linguistics and syncretic religious practices. [
Read
]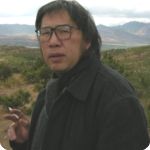 Xi Chuan 西川 (the penname of Liu Jun 刘军), a poet, essayist, and translator, was born in 1963 in Jiangsu province and graduated from the English Department of Peking University in 1985. Formerly a visiting adjunct professor to New York University (2007) and Orion Visiting artist at University of Victoria, Canada (2009), he now teaches Classical and Modern Chinese literature at the Central Academy of Fine Arts in Beijing. Xi Chuan has published four collections of poems, including
A Fictitious Family Tree
(1997) and
Roughly Speaking
(1997), two books of essays and one book of criticism, in addition to a play and translations ranging from Ezra Pound to Jorge Luis Borges to Czeslaw Milosz. His own poetry and essays have also been widely anthologized and translated. His prizes, honors, and fellowships include the Modern Chinese Poetry Award (1994), UNESCO-ASCHBERG bursaries of artists (1997), the national Lu Xun Prize for Literature (2001), and the Zhuang Zhongwen Prize for Literature (2003). He was also named one of the top ten winners of the Weimar International Essay Prize Contest (Germany, 1999). [
Read
]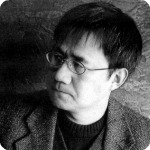 Xiao Kaiyu published his first poems in 1987, and since then has become increasingly productive as well as increasingly complex in his poetic expression. Born in Heping township, Zhongjiang county, Sichuan Province, he graduated from the Sichuan Mianyang Institute of Chinese Medicine and practiced Chinese medicine for a number of years. In 1993, he moved to Shanghai and took up work as a news reporter, teacher and editor. He lived in Germany for three years in the late 1990s, before returning to China in the early 2000s where he assumed a position as professor of Chinese literature at Henan University in Kaifeng. [
Read
]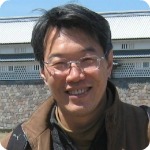 Zang Di is one of the most prominent and dynamic poets in China today; he is the author of seven poetry collections and editor of several important anthologies and poetry series. Previously he edited
Selected Poems of Rilke
(in Chinese translation), co-edited
Chinese Poetry Review
and
New Poetry Review
. He is also co-founder and chief-editor of
Poetry East West
. He has won some major poetry awards in China and is considered to be one of the best ten poets and best ten critics in the country. He obtained his PhD in Chinese Literature from Peking University in 1997 and has been teaching there since. He is currently teaching at Kanazawa University in Japan as a visiting professor. [
Read
]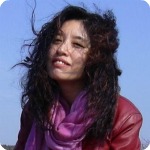 Zhai Yongming was born in Chengdu, Sichuan Province, in 1955. After spending time in rural Sichuan as a "sent down youth," Zhai attended a technical college but soon turned to writing poetry. Her groundbreaking poem cycle, "Woman" (published in 1985) received much attention for its forthrightly feminist point-of-view. Zhai's most recent book of poetry,
Pretty Words
, was published in 2008. A past recipient of the Pamir International Poetry Prize, she currently operates a bar in Chengdu, White Nights, and organizes literary and arts events. She divides her time between Chengdu and Beijing. [
Read
]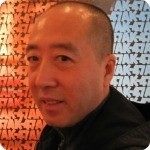 Zhang Dali was born in Harbin in 1963 and graduated from the Central Academy of Fine Arts and Design in Beijing in 1987. From 1989 to 1995, he sojourned in Italy, where he discovered graffiti art. Returning to Beijing in 1995, he began the series "Dialogue and Demolition," in which he spray-painted and carved his own profile on the walls of buildings condemned to demolition throughout Beijing. Since 2005, Zhang has turned his artistic attention to the doctored photographs produced by the People's Republic of China that have become the most familiar images in the nation's collective memory. According to Zhang, these photographs constitute a "second history." Zhang Dali has exhibited extensively at Chinese and international museums and galleries. His most recent solo exhibitions included "Zhang Dali: New Slogan" at the Eli Klein Gallery, New York (2011) and "Demolition: Second History" at Connecticut College, New London, Connecticut (2011). Photo credit: Mai Mang. [
View
] [
Read an artist interview
]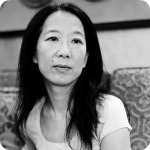 Zhang Er, born in Beijing, is the author of four collections of poetry in Chinese, most recently
Yellow Walls: A String of Doors
(2010). She has six chapbooks in English translation, among them, C
arved Water and Sight Progress
. Her selected poems in two bilingual collections,
So Translating Rivers and Cities
(2007) and
Verses on Bird
(2004) are from Zephyr Press. She co-edited the bilingual volume
Another Kind of Nation: An Anthology of Contemporary Chinese Poetry
which was published by Talisman House Publishers in 2007. Her work in English translation can be found on line at
How2
,
Locuspoint
,
Jacket2
and
Words Without Borders
. [
Read
]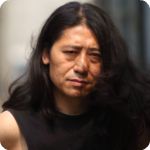 Zheng Lianjie was born in Beijing, China in 1962. He began to practise traditional Chinese ink painting and calligraphy at a very young age and turned to a new, experimental ink painting in the 1980s. He has also explored other art forms: performance, video, installation, sculpture, conceptual photography, etc. He is most famous for his performance pieces such as "Binding the Lost Souls: Huge Explosion" (1993) and "Subzero New York" (1998). He lives and works in Beijing, China and New York. [
View
]